Hello Liars,
It is day 11. Today I am doing a Tag that I found on this person's blog, so please show them some support
https://theperksofbeingabookfreak.wordpress.com/2016/12/05/winter-wonderland-book-tag/
WINTER WONDERLAND BOOK TAG
What book is so happy and so sweet that it just warms your heart?
Night Owls, It is a romantic book so I think it is just obvious why it warms my heart because I wish I had my own jack.
What's your favourite book with a white cover?
Oranges in No's Mans land. I rant on about how good this book is whenever I have a question like this
You're sitting in a nice, comfortable chair with a cup of hot chocolate. What monster book are you reading?
Empire of Storms or Twilight because they are the perfect reads
Its snowing outside and you decide you want to have a snowball fight. What fictional character do you want to have this snowball fight with?
I am currently reading Looking for Alaska so all that squad. I love them so much and the funny thing is if they attended my school they would be my best friends.
Sadly, your campfire is dying. What last few chapters of a book would you throw in the fire to revive it and keep yourself warm?
The whole of the potion diaries, not my genre so I am sorry to any fans, but I wouldn't care.
What book do you love so much that you would buy another copy of it to give to someone as a Christmas gift (or any gift really) to inspire them to start reading?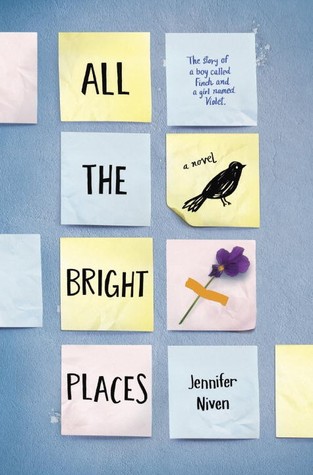 All the bright places by Jennifer Niven, it is perfect it is a love story between a boy with bipolar disorder and girl missing her dead sister.
Or
Welcome to Nowhere by Elizabeth Liard, this books is not a foreigner hating book and it shows that refugees are people like us. They are human. Donald trump and Theresa may need to read this book.
Who do you tag?
https://abookishweekend.wordpress.com/
https://thereadersbay.wordpress.com/
hopefully, you enjoyed this, I know enjoyed answering the questions
xoxo
4teen